Whistler Hollow
West St. Paul, Manitoba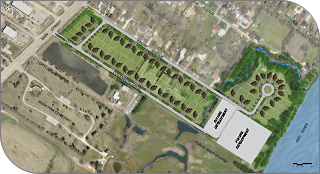 Type: Residential
Year Acquired: 2004
Land Area: 24 acres
Zoning: Single family and multifamily residential
Features: Mature trees, Red River, beautiful natural setting, rural taxes, City of Winnipeg sewer, close proximity to downtown Winnipeg.
Contact Us: Email: info@whistlerhollow.ca
Phone: 204.953.1460 • Follow: @WhistlerHollow

Introducing Whistler Hollow, the much anticipated exclusive residential community now under construction!
Living in Whistler Hollow, you'll enjoy the natural setting found in the rural municipality of West St. Paul. Whistler Hollow offers large lots, ample greenspace and public access to the adjacent Red River. Homeowners living in Whistler Hollow will benefit from the rural property tax rate, City of Winnipeg sewer and its close proximity to neighbourhood amenities and downtown Winnipeg. Whistler Hollow has water infrastructure specifically designed and installed for the community's future connection to a water utility provider.
Site Photos
Site Plans
Apartments — Coming Soon
Downloads